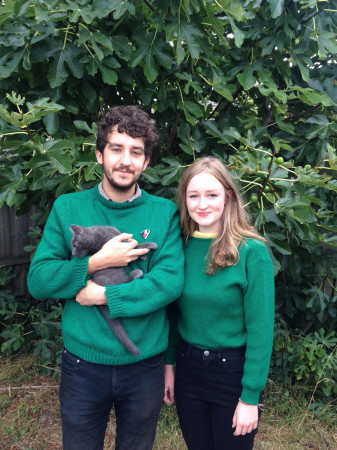 Here at Colour Box Studio we love unearthing new Melbourne creative talent and so we're pleased to introduce you to the dynamic sibling designer team: Bats of Leisure.  Aaron and Aoife Billings are taking Melbourne's creative scene by storm – having released a totes bespoke fashion collection; produced an ethereal short film; and facilitating workshops, next up, they'll be featured in an installation for the Melbourne Fringe Festival.
Lucky for us, this talented team of peeps will be sharing the Bats of Leisure aesthetic and embroidery skills in an upcoming Colour Box Studio workshop where you can make your own wearable art on 6th December at Melbourne Polytechnic in Prahran. More deets here.
Can you please provide a brief overview of what you do and your creative business?
We call ourselves a small art collective, we collaborate and do a variety of projects, films, installations, run workshops. Though we predominantly make handmade clothing focusing on the beauty of the handmade and the connection between maker and garment.
What was the last thing you made and who was it for?
An installation for our show with Signal Curators at Fort Delta for the Melbourne Fringe Festival.
Where did you grow up and has it influenced your creative practice?
In South East Melbourne very close to the beach. We spent a lot of time doing art projects together, making little worlds to escape into. Bats of Leisure is just the official name for our secret club which has always existed.
Our background is Irish, we have both lived in Ireland for a year and feel a strong connection to Irish culture and folk lore. This influence is always evident even if subconscious.
What do you love/ find rewarding about your current work? Is there a particular job/ project that you've enjoyed?
Aoife finds teaching sewing, a skill she has been working on since she was six, very special. Sharing the joy of making things is the most rewarding part of Bats of Leisure for her.
Aaron is focusing his efforts on many collaborative projects including comic books, drawing and embroidery. This sense of community and idea sharing is what Aaron is all about.
What lessons have you learnt the hard way in terms of your work or your creative business?
Change is going to happen no matter what, and you have to adapt to keep going. Which is a scary and but also exciting if you let it be. We often take on grand tasks and somehow make it work by adapting and learning quickly as we go. We feel like this is a good way of working because it is challenging and engaging.
Workshop Deets:
Bats of Leisure Embroidery Circle
• 6 December, 10-12:30pm
• $65 includes all materials OR bring your own garment, tea towel or fabric
• Melbourne Polytechnic in Prahran.
More info: click here.
Experience the genius of this brother-sister designer duo by watching this short film entilted 'Wilderness' – you won't be disappointed: click here.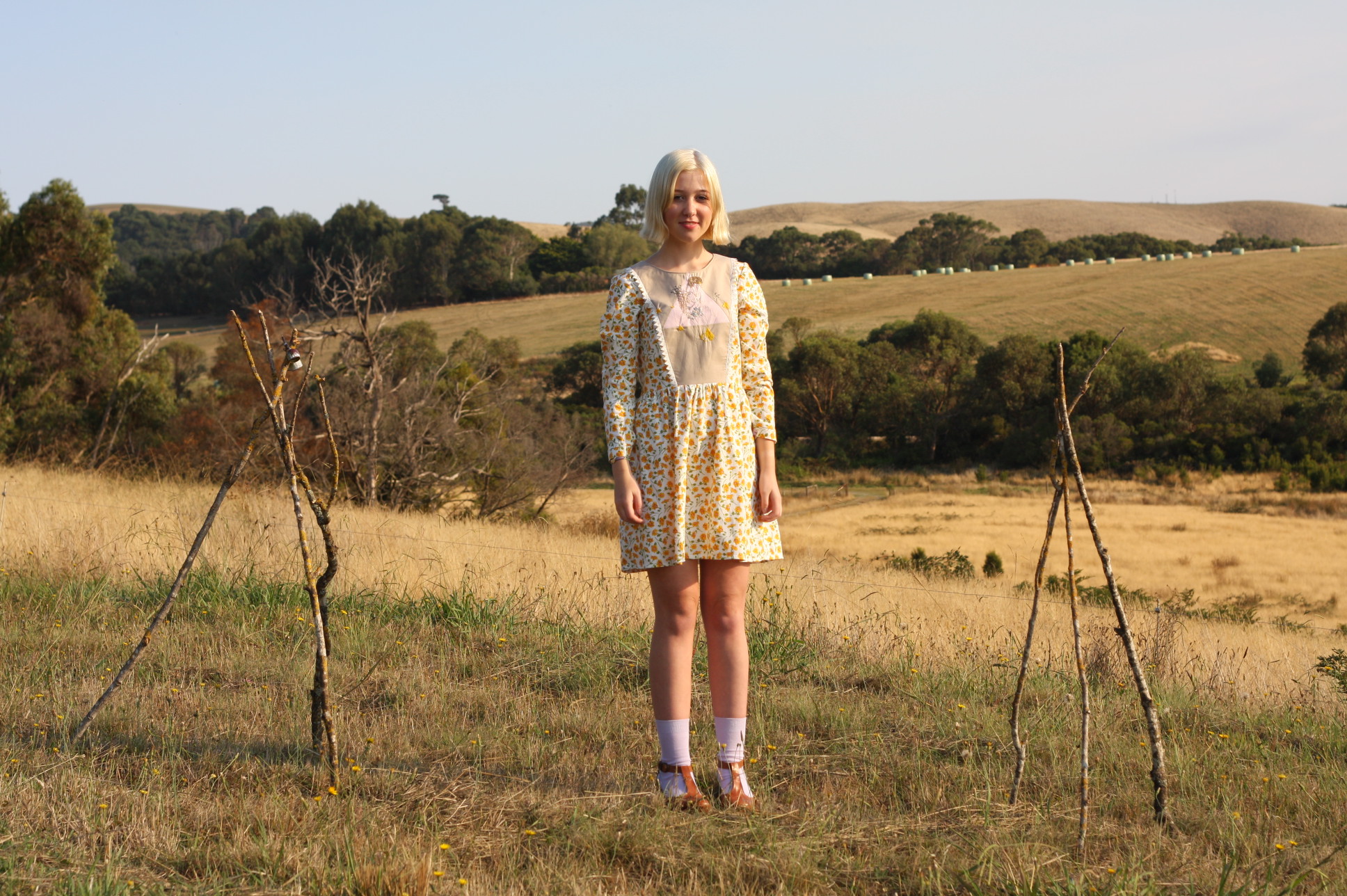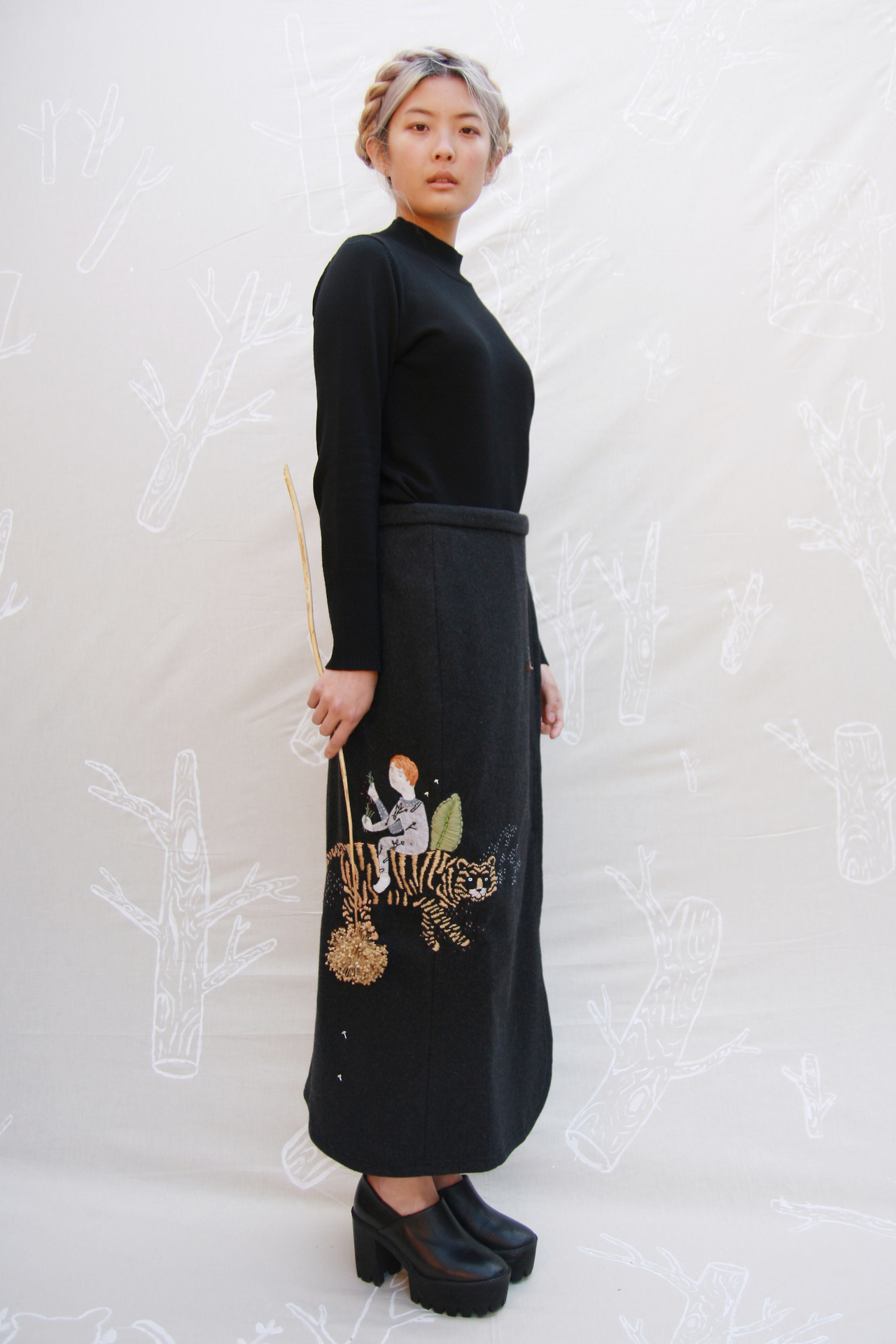 Bats of Leisure Collection – Image by Sorcha Wilcox, Model Helena Dong
Oh and here's the Bats of Leisure bio for good measure:
Bats of Leisure is a Melbourne based art collective, run by siblings Aoife Billings and Aaron Billings. We produce predominantly hand made clothing collections, run workshops, as well as collaborate with local artists to create films, music and installation work.
Bats of Leisure approaches clothing as an art form. Countless hours are spent creating each garment with the utmost care and attention to detail, often using hand finishings and couture techniques. We value this time with the garments and the designs often change drastically as we play in the studio.
Our collective wishes to encourage an appreciation of craftsmanship; the skill, time, and dedication within the artistic process of creating a garment from concept to the finished piece. Through this we hope to subtly instil an ethical and environmentally sustainable way of dressing/consuming.
Aoife Billings is a self-taught clothing designer and maker, who has interned with Frances Baker and Kuwaii. She is also on the curatorial board at Signal Arts space.
Aaron Billings is a printmaker and illustrator. He has interned for Ghostpatrol and has published drawings in The Lifted Brow, Voiceworks, Going Down Swinging and The Canaray Press.
Website: batsofleisure.com