Sharni Pasquill is the handmade artist and creative force behind the fashion and jewelry brand, Lila&I. We interviewed Sharni to find out more about how she started her brand, what she is inspired by, and what she's currently working on. Sharni's handmade natural wood and stone polymer clay pendants, and polymer clay earrings are featured in Colour Box Studio's Spring Pop Up Shop running until the 4th of November. Find more details about the Pop Up Shop here.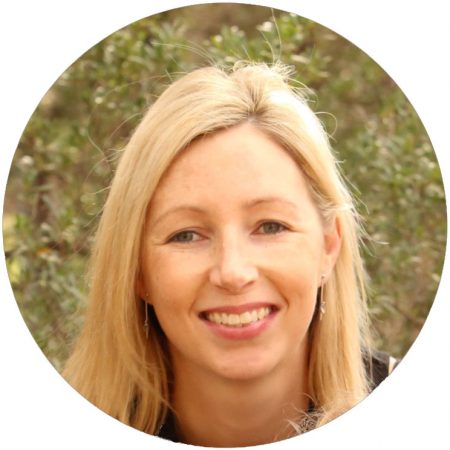 Tell us a little bit about yourself and what you do.
I'm Sharni and I am a jack of all trades and master of none! I love all things art and craft – anything from sewing, millinery, paper craft, and jewelry making. First and foremost, I am a stay at home mum to two cheeky girls aged 2 and 5, which keeps me busy and forever on my toes! In my very limited child-free time, I am the designer, creator, and maker of my own jewelry brand Lila&I.
How did you start your creative business/ arts practice and why?
Lila&I. was born out of the desire to find an ideal work-life balance that worked well for me and my family. I wanted to create something that required me to use my creative flair, keep my brain busy (with the business and accounting stuff!) and also give me the chance to be outdoors, hence the wooden pendants.
Where did you grow up and has it influenced what you create?
I grew up in a lovely little leafy suburb in Melbourne, always playing outdoors and surrounded by kids to play with, including my own two sisters. Our home was always the place to be, which was due to my wonderful and welcoming parents. Neither of my parents were creative so I'm not sure where I was influenced to create, however, I was very keen and even from an early age I always tried to go above and beyond for my school art and craft projects!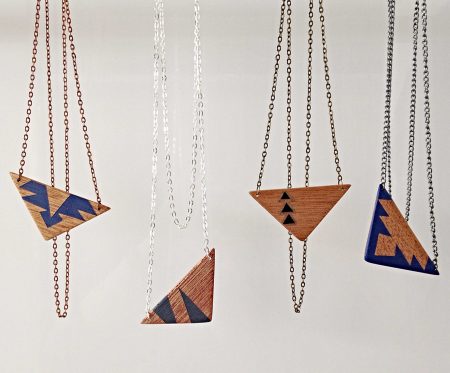 What is your current project?
Currently, I am on the hunt for some brilliant colour and pattern inspiration for designing my next range of jewelry pieces.
Who or what is your inspiration?
There isn't a particular who or what that inspires me, I mainly am influenced by what I see around me. Like a beautiful flower in full bloom, or the crystal clear ocean, where you can see right to the rocks on the bottom. Sounds basic I know by I like to be inspired by what I see outdoors. I also spend my time visiting craft and makers markets. This can be particularly good to see what other people are interested in and what colour combinations look well together, whether it be on a dress or a tea cosy!
Where do you feel most creative?
At home after I have visited a craft and makers market! It gets me all excited about what other ways I can explore with timber, colour and shape.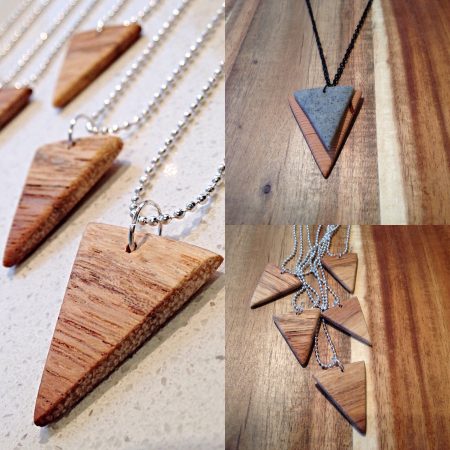 What can visitors expect to see from you in the Colour Box Studio Spring Pop Up Shop?
Necklaces made with rare recycled timber, which has all been hand sawn and hand sanded. Colour in a huge range of patterns, which has been hand stenciled and hand painted using non-toxic water based acrylic paints and chains in all varieties and colour cable, oval, ball and curb in a range of plated finishes including silver, antique bronze, copper and black all lead and nickel free.
Where can we see more of your work?
Online store only at www.lilaandi.com.au or you can follow us on Facebook www.facebook.com/LilaandI.2016 and Instagram @lilaandi_fashionandjewellery.
Find jewelry by Lila&I. and other local makers at Colour Box Studio's Spring Pop Up Shop located at VU at Metrowest in the heart of Footscray.
Where: VU at MetroWest, 138 Nicholson Street, Footscray, VIC 3011
Open: Tuesday-Friday 9.30-5pm, Saturday 10-4pm
Dates: 7 October – 4 November 2016
Getting there: 5mins walk from Footscray Train Station and Tram Stop, limited on street free parking, paid parking available at Footscray Kmart.
Find out more information here.