As part of the Music and Sound program running until the 25th of October the extraordinarily talented singer, songwriter and guitar player Robert K Campion will be residing in the Colour Box Studio to work on developing a collection of new music. At the end of the residency Robert will showcase his work as part of the Maribyrnong City Art Crawl on Saturday the 12th of October and do an encore performance with special guests on Sunday the 13th of 5PM to 7PM.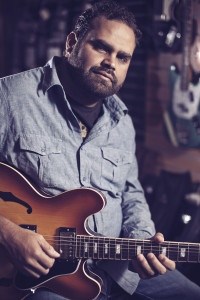 Robert K Champion is a Gubrun, Kokatha and Mirning man from Ceduna on the Far West Coast of South Australia, now living and making music in Melbourne.
Robert is an accomplished musician who has created his own genre of music called ballodic music – a combination of ballads and melodic songs. Within this genre, Robert has become well known as a beautiful composer of haunting guitar music and moving vocals.
Robert has performed twice at the RISE Festival in Melbourne's Federation Square and opened for artists such Amir Sulaiman, Def Poetry Jam spoken word artist, on the Melbourne leg of his world tour in 2011.
Robert is lead singer and guitarist for The MERRg – a rock/reggae/middle-of-the-road band formed in Adelaide. With The MERRg, Robert has toured across the country performing at such events as the Dreaming Festival in Queensland and the One Movement Festival in Perth.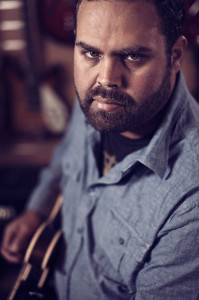 Along with his work with The MERRg, Robert gigs around Melbourne with high-energy band Jacky Jacky and the Blackies and has also performed with well-established musicians such as the Country great Warren H. Williams, Indigenous musician Lou Bennett and pioneering Aboriginal band Coloured Stone.
More recently, Robert has further developed his solo music and released an EP of his own ballodic songs, 'This Road Is Too Long' (available for download at http://robertkchampion.bandcamp.com), and earlier this year released his band The MERRg's second full album effort, 'Just Sign Here Folks…'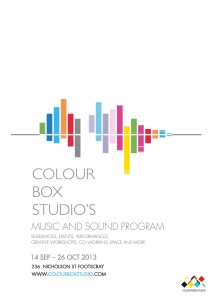 As part of the Sound and Music Program Colour Box Studio will also have MC Yung Philly doing a residency, live performances, public art and creative workshops based around the theme of sound and music.  Visit the website to find out more.
Maribyrnong City Art Crawl is on Saturday 12th of Oct. Places are limited – to book tickets visit: http://www.footscraylife.com.au/2013/09/tour-footscray-arts-crawl/
Robert Champions encore performance 'Inma Tjuta (A Lot of Songs)' with special guests is on Sunday the 13th from 5PM to 7PM.
[jetpack_subscription_form]