The Colour Box Studio Summer Pop Up Program runs 9 November – 21 December 2013, 236 Nicholson St, Footscray. Open Tues-Sunday – click here for shop hours. All items pictured will be available at the Summer Pop Up Shop unless sold out.

ONE SUNDAY MORNING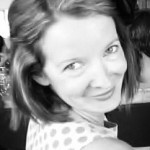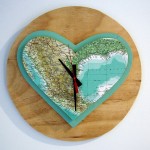 One Sunday Morning is an independent design label, nestled between the grape vines and the bay, south of Melbourne. Our pieces are individually hand cut and crafted from inception to completion, using locally sourced reclaimed plywood and original vintage publications. Our range includes wall hangings, clocks, flower presses, magnets and jewellery.
Website: www.onesundaymorning.com.au
CHARLOTTE FILSHIE JEWELLERY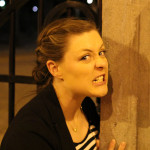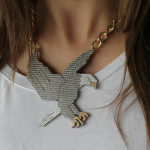 Charlotte Filshie is an Australian designer currently based in London. She mixes traditional and alternative materials with a geometric aesthetic to create her jewellery. Her hand-crafted designs are inspired by historical patterns, the Art Deco movement and travel.
Website: www.charlottefilshie.com
GERTRUDE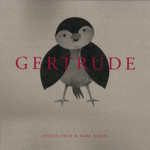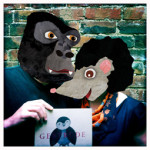 Jessica Dean and Marc Eiden are the creative duo behind the children's book Gertrude. Gertrude is a 100% Melbourne production from the writing, artwork, typography, design to the printing.
Ever met a celebrity lion? What about a body building gorilla, fashion designing lizard or a troupe of freedom fighting acrobatic rats? Neither had little Gertrude sparrow until her world was turned up side down.
Come on a wild, action-packed ride as Gertrude sets off on a perilous journey in search of the things that matter most: family, friends and a place where you truly belong.Gertrude is suitable for kids 8 years and up and for grown ups who love kids books.
Website: www.blacksparrow.net.au
MILK AND COOKIES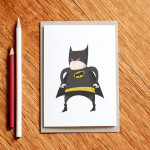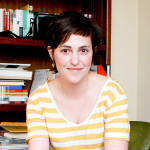 Milk and Cookies is the creation of Melbourne based illustrator, designer and animator, Tali Gal-on.
Tali started drawing as a kid, doodling characters in the margins of her books. More recently, she has brought her characters to life through animation, writing and directing short films that have screened at festivals around the world. Tali creates illustrated prints and cards in her little studio, which was recently hit by lightning. She is still waiting to find out what superpowers she may have gained following this fortuitous event. She is inspired by story-telling, Soviet era animation, nerdy podcasts, music and human beings.
Website: milkandcookies.com.au
JACKIE MADE THIS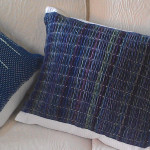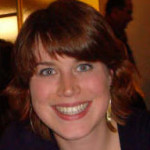 Jackie studied Textile Design at RMIT. It was here she learnt about hand-loom weaving and discovered her love for this traditional technique. Jackie Made This series of hand woven scarves and shawls using heritage craft techniques.
Each piece is handmade by Jackie so every one is unique. Jackie uses natural fibres – wool, silk and cotton – which makes her scarves and shawls suitable for wear throughout the changing seasons, just choose the one that suits you!
Jackie Made This is now also making cushions. Each one is hand woven and unique – give your space a new lease with a colour cushion!
Craft, design and colour come together in the products by Jackie Made This.
Website: www.facebook.com/yesjackiemadethis
STUDIO 941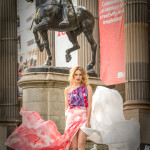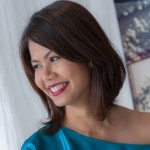 Ida Suod is a Melbourne based silk painter born in Singapore from a Javanese background with a background of architecture, landscape architecture and project management. She was exposed to textile and fashion through her mother who is a seamstress. She was always interested in the batik technique. Now, she uses batik and various other techniques to produce exquisite art pieces.
Her love for life – journeys, love and experiences – are being told in her silk paintings. Each painting has a story. These silk paintings are transformed in beautiful scarves. They are wearable art that can be easily packed for travelers and for others who like to transform the decor in their living space easily.
Website: www.studio941.com.au
urbanearthwear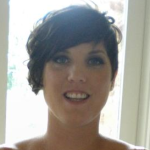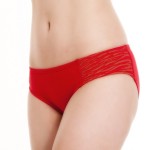 Sarah Streeter grew up in Melbourne, is 37 years old, married with a twenty month year old son and lives in Horsham, Victoria. She has a Bachelor of Psychology and a Diploma in Sustainability.
In 2006, while backpacking in Cambodia, Sarah fell ill. She understood then that an unhealthy planet means unhealthy people. This experience cemented her decision to work in the field of sustainability.
Sarah established her business Urbanearthwear in response to a growing desire to make 'green' choices in all aspects of her life – including her choice of underwear. Sarah designs all the products in the Urbanearthwear range including the artistic prints, which are inspired by her travels around Australia.
All garments are made from certified organic cotton and the prints are water based. Urbanearthwear is accredited with Ethical Clothing Australia.
Website: www.urbanearthwear.com.au
DEER AND PATO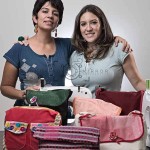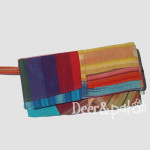 Deer & Pato is a Melbourne based company that creates handbags, accessories and jewellery made with upcycled and reused materials. We design and create original pieces with materials that would otherwise end up in landfill. Because all the materials we use come from different sources each bag is one of a kind. There is no mass production here!
Website: deerandpato.bigcartel.com
CERAMIC RELIEF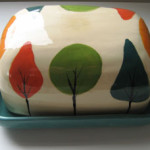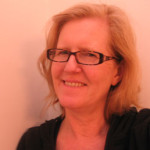 I have been a practicing potter for over 20 years.My pieces are hand made and decorated ceramic homewares and jewellery.
At the moment my style is retro – remenicent of the kitchens from my childhood.
Website: www.ceramicrelief.com
PARADISE STRUCTURES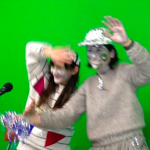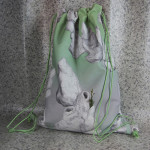 Paradise Structures is a collaboration between siblings Alana and Annabelle Kingston. All Paradise Structures pieces are made in their West Melbourne studio.
Website: www.paradise-structures.com
HANNAKIN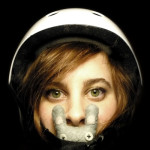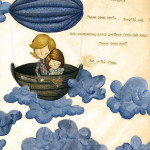 Hanna Mancini is a Melbourne based illustrator, crafter, procrastinator whose art practices span the exploration of multiple mediums.
Her own creative label 'Hannakin' encompasses a wide range of things she makes and does, including archival quality prints of her whimsical watercolour and collage illustrations, and textile/soft sculpture works.
Website: www.etsy.com/shop/hannakin
FEATHER & SPEAR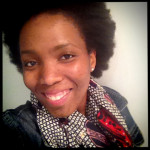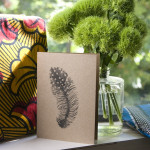 Born from my love affair with my native Botswana, Feather & Spear is an expression of my African soul and Aussie heart.
Feather & Spear features hand-made screen printed cards and fine art prints from original illustrations with an earthy and natural feel; Photographic cards also from my own original photographs from my worldly wanders; And hand sewn vibrant "African Print" textile bags and accessories.
Website: www.featherandspear.wordpress.com
kirri-maDe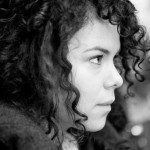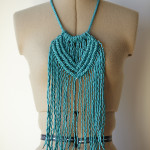 Imagined, designed and created in a small home studio in Melbourne, kirri-maDe holds a range of handmade accessories that offer something a little bit different. Designer and maker, Kirri-Mae, aims to create pieces that appeal to the individual, with many unique items. Her style is fluid and ever changing, depending on any number of things that may prove inspiring. She works with resin and textiles, and many of her pieces utilise reclaimed materials. At the base of it all, she describes her work as, "a happy assembly of sugar and spice."
Website: http://www.etsy.com/shop/kirrimaDe
ERNEST STUDIO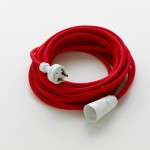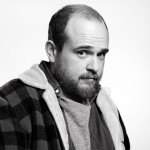 Ernest Studio, A local designer-maker of objects, all of which are constructed here in Melbourne.
Ernest Studio has a high appreciation for materials and useful things through-out the artificial world. Creating a connection between people, nature and man-made things.
Website: www.erneststudio.com.au
STUDIO BATCH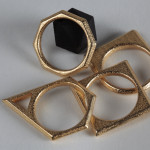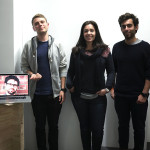 Batch was born in late 2012 out of a passion for both designing and creating in one studio space. Inspired by the limitless possibilities presented by 3D printing we aim to create unique and beautiful pieces of design while developing new process and practice.
Website: studiobatch.com
ambette
Liz is a Melbourne-based designer, who produces a range of vibrantly coloured wool felt cases for Apple gadgets, under her label ambette. Influenced by Apple's minimalist aesthetic, Liz's work features clean modern lines with a hint of retro, and has appeared in publications including Frankie and House & Garden magazines, and US-based news site The Huffington Post. Available online and in a number of boutique retailers across Australia, Liz's designs are known for their exceptional quality and striking colours.
Website: www.ambette.com
AACUTE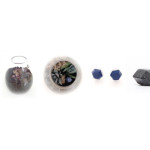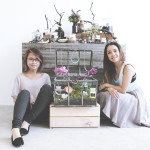 AACUTE is a collective of thinkers and makers, all from different background, stemming from two Melbournian sisters, Julie and Kelly. We all share a singular human concept of design and beauty with sustainability in mind.
AACUTE finds its home at the Sweat Shop Studio located in the heart of Footscray.
A couple years ago, AACUTE was founded on various influences, one of which was Melbourne's vibrant local community and the second was the indigenous tribal communities of East Asia, namely tribal feels, modern and dark urban fashions. Combining the two in conjunction with the fast paced, contemporary life of the City of Melbourne, we decided to MAKE STUFF.
Website: www.aacute.com.au
NEW MODEL BEAUTY QUEEN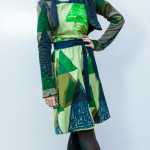 New Model Beauty Queen is an ethical and sustainable company which focuses on originality with a leaning towards the avant-garde. New Model Beauty Queen store carries it's own brands such as NMBQ, So Forgotten. Ahambu and other brands that NMBQ produce. All fabrics used for the products in the store are 100% recycled as the fabrics are acquired from auction houses and non traditional sources. The fabrics are non season stock and in this way New Model Beauty Queen does not contribute to the continuing production of new fabric as the world is a wash with fabrics from previous seasons.
New Model Beauty Queen has its own manufacturing and screen printing facility which is accredited by Ethical Clothing Australia and manufactures for various independent and emerging brands. We specialize in all facets of garment construction from design development, pattern making, sampling to full-scale production. In conjunction, we provide a yardage & placement screen printing service.
Website: www.nmbq.net
SILLY RABBIT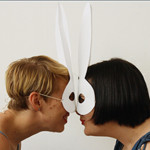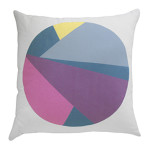 Silly Rabbit is made up of design duo Emily Treganowan and Hayley Scilini. Emily and Hayley have been besties since high school and both completed the RMIT BA Textile Design in 2003/04 with a major in printed textiles. Since graduating Emily has worked largely within the homewares industry, designing for labels such as Linen House, Aura Home, Hiccups and Marie Claire. Hayley spent several years working as a textile designer for children's bed linen and clothing, then in 2010 went on to complete a BA of Fine Art at RMIT. She completed her Master of Fine Art the following year and now works across the two disciplines of painting and textile design. Silly Rabbit was born out of a mutual love for colour, vintage, print, pattern, fabrics, homewares and good quality design.
Website: www.wearesillyrabbit.com
K.I.N DESIGNS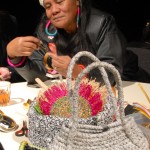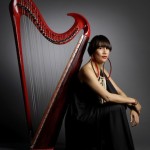 Weaving – Family – Connections
K.I.N Designs was established in 2011 by Niue Weaver Kui Taukilo and practicing Samoan weaver Grace Vanilau. Unique hand woven creations made with love.
Weblink: CLICK HERE