The Colour Box Studio Crew would like to thank you for contributing to our Pozible campaign.
Yep, that's right, with your help, we went beyond our $7000 target and reached $8535. Wow! It was a wonderful moment of cheering and celebration when we reached the target at the Keep Colour Box Studio Cranking event last night in Footscray. Thanks to Colleen Hartland and the team for initiating and managing the event and everyone who volunteered, performed and came along. It was a fantastic night of fun, creativity, music and community and it really helped us with our Pozible campaign.
Thank you so much for your support and believing that Colour Box Studio should continue on. We know that you were pledging, Facebooking, blogging, tweeting, emailing and spreading the word in support of our campaign over the last 7 weeks – your efforts are very much appreciated!
We look forward to getting stuck into planning for the next 6 months and bringing you more innovative and diverse creative programming that supports, showcases and nurtures our creative community. We also look forward to seeing you at an event, exhibition or workshop in the future.
We will be sending out rewards in the coming weeks, so look out for yours – yay!
To stay in touch and follow our progress here's a few links:
Email: info@colourboxstudio.com
Visit/Mail: 236 Nicholson St, Footscray VIC 3011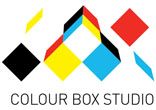 Thanks again!!!
Amie Batalibasi (Founder and Volunteer Director) & Liz Doust (Volunteer Projects Manager)