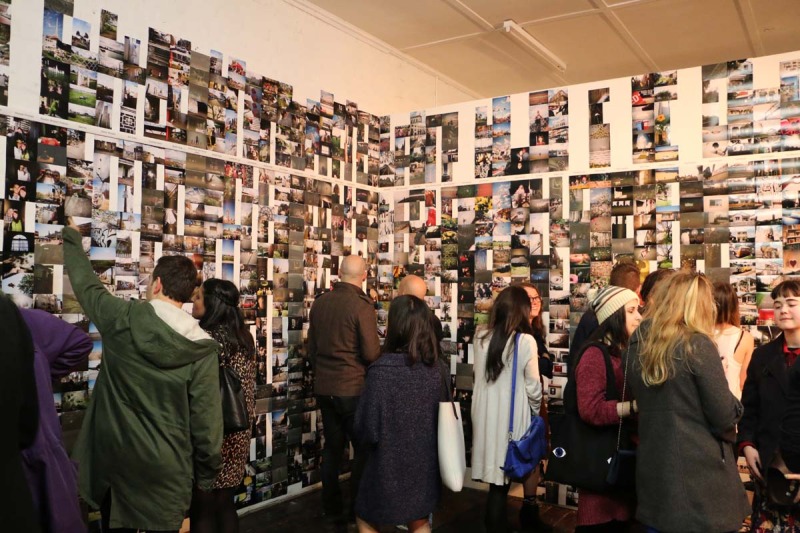 The  Colour Box Studio Disposable Camera Project – CBSDCP-  is a Melbourne-wide participatory photography project where participants get a disposable camera for 24 hours only, after which Colour Box Studio develops, prints and exhibits all photos in an amazing 24-hour snapshot of Melbourne.
For the CBSDCP Third Edition 2014, Colour Box Studio partnered with Ruffian Gallery and Prism Imaging – we couldn't have pulled off the most successful edition of the project without them!
In August 2014, Colour Box Studio launched a Pozible crowdfunding campaign to take over 100 registrations and raise funds for the project. The CBSDCP Exhibition Opening night took place on 2 October at Ruffian Gallery: 361 Barkly St, Footscray, 6-9pm.
See photos from the CBSDCP: Third Edition Exhibition Opening at Ruffian Gallery here.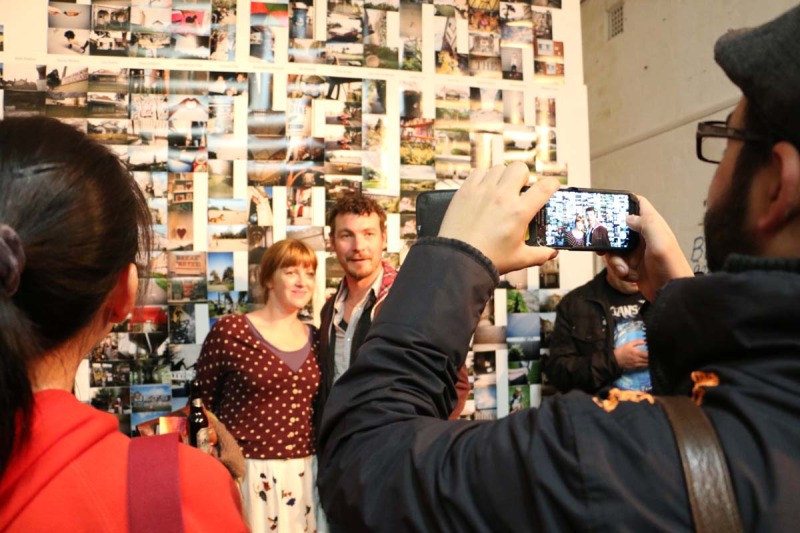 This Third Edition included of feature images, specially curated by Colour Box Studio and Ruffian Gallery, as well as professional judging, a People's Choice competition, and prizes. Participants photographed a diverse range of subject matter, including abstract urban landscapes, trips to local beaches, animal portraits and more.
TIMELINE 2014

• Fri 15 AUG to Fri 12 SEPT:  Registrations open via Pozible campaign.
• Sat 20 SEPT:  Participants pick up cameras (various Melbourne locations) & start shooting.
• Sun 21 SEPT:   Participants drop off cameras (various Melbourne locations).
• Thurs 2 OCT:   Exhibition Opening: Disposable Camera Project: Third Edition at Ruffian Gallery, 6-9PM.
• Fri 3 OCT to SUN 12  OCT:    The Disposable Camera Project: Third Edition Exhibition open to the public at Ruffian Gallery.
If you missed out on this edition you can:
• complete our expression of interest form for another project: click here;
---
CBSDCP PHOTOBOOK 2013: AVAILABLE ONLINE NOW
The ‪CBSDCP‬ 2013 Photobook showcases photos from the the First and Second Editions of the Colour Box Studio Disposable Camera Project.
The photobook includes a foreword by artist Gemma-Rose Turnbull, an introduction by CBS Events and Projects Coordinator Kristina Arnott & a participant testimonial from Ilona B Nelson.
To order yourself a piece of CBSDCP history CLICK HERE.
Weblink:                    www.colourboxstudio.com/cbsdcp
Pozible campaign:   www.pozible.com/cbsdcp (to be launched Friday 15th August)
Facebook:                 www.facebook.com/ColourBoxStudio #CBSDCP
Instagram:                @colourboxstudio #CBSDCP
Twitter:                      @colourboxcrew #CBSDCP
Thanks to our project partner Ruffian Gallery and our project supporter Prism Imaging. Thanks to Judges Daniel Boetker-Smith and Torika Bolatagici and to our Prize Sponsors: Prism Imaging, Ruffian Gallery, Asia-Pacific Photobook Archive, Aacute, Studio Batch, Hobson Framing, and Hannakin!
Registrations are now closed. For project
Terms and Conditions
:
click here
.
For all enquiries relating to the CBSDCP please contact Colour Box Studio Projects and Events Coordinator Kristina Arnott:
Kristina Arnott